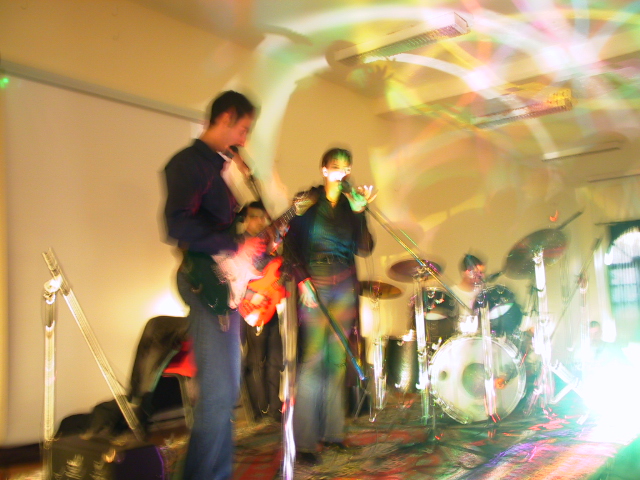 Here you'll find pictures of the band live in concert.





You'll find on this site everything you want to know about OSMOSE Band : News, Gossips, Photos, Lyrics, Tabs and More
OSMOSE was created in 1995, by friends in The National School of Commerce and Management (ENCG - Settat), Starting line-up was : Imad Mouhib - Réda Taleb - Rachid Khayour - Younes Benallal (l'intégriste).
The Band had its first gig in 1995 in the school, and became very used to go on scenes for the last 7 years
Thanks for taking a look at this official site. Be sure to sign the guestbook below or send a private e-mail with your thoughts and suggestions. The site will be updated frequently, so please check back often.





Here's the Actual Band Line-Up :
Imad Mouhib : Vocals and Guitar
Hicham Sabsab : Bass Guitar
Rachid Khayour : Drums